QT40-1 Concrete/Hollow BricK Making Machine Vibration Block Machine with Pallet in Africa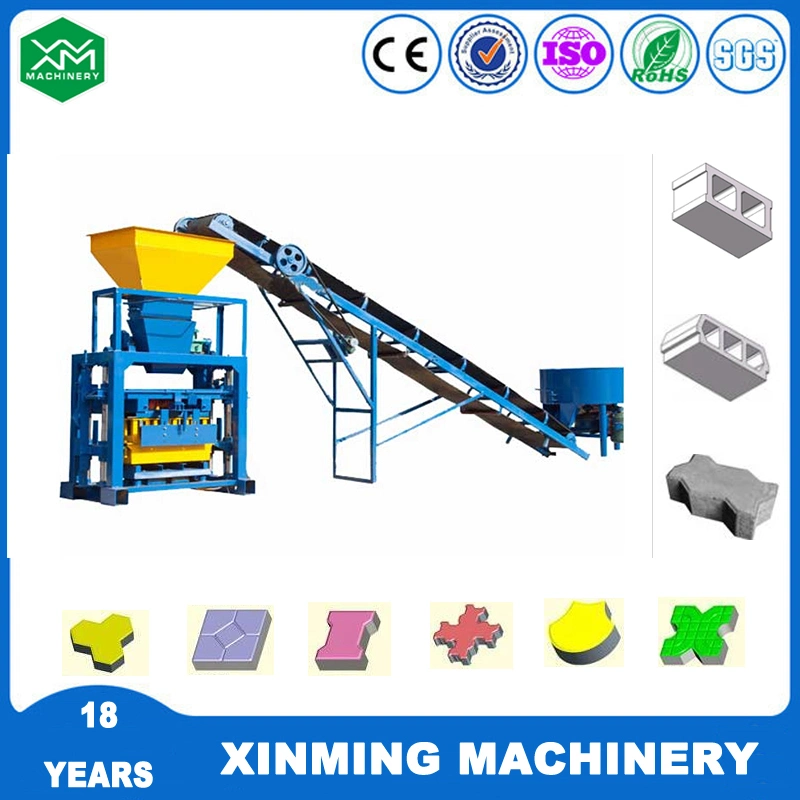 The Discription of QT40-1
QT40-1 type block machine is created based on original block molding machine withtechnological innovation and development, Its design is reasonable, excellent performance. This machine equipped with super vibration motor, The production of blocks are of good quality,large density and high strength. adopting manual pushpull mold, artificially packing material,simple operation, save energy, finished brick faster, low labor intensity.The Advantages of QT40-1


1. Using the manual force control and jog control together, the operation is simple and efficient;
2. Using four polesoriented manner and ultralong orientation bear to ensure the precise movementof the pressure head and mould;
3. Using the ultra strong steel and special welding techniques, it is strong and of high resistancetovibration;
4. It is a multiuseful hollow block machine which could produce road blocks, curb stones, blocks,hollow bricks and other shapes of different specifications of concrete products via changing theblock mould;
5. imported electrical appliances, sealing parts and parts of hydraulic components, the equipment'scomprehensive performance is stable and reliable;
6. Using mechanical drive, it is a collection of compact structure, easy maintenance, operation flexible and good reliability;
7. The products which produced by semi-automatic block machine are all of high strength,gooddensity, good appearance,accurate size and regular shapes;
8. The semiautomatic block forming machine can achieve high eficiency if utilizing large dosage offly ash and slag,could save you much more investment and give you a fast turnover.
Some Designs of Solid and Hollow Bricks Produced by QT40-1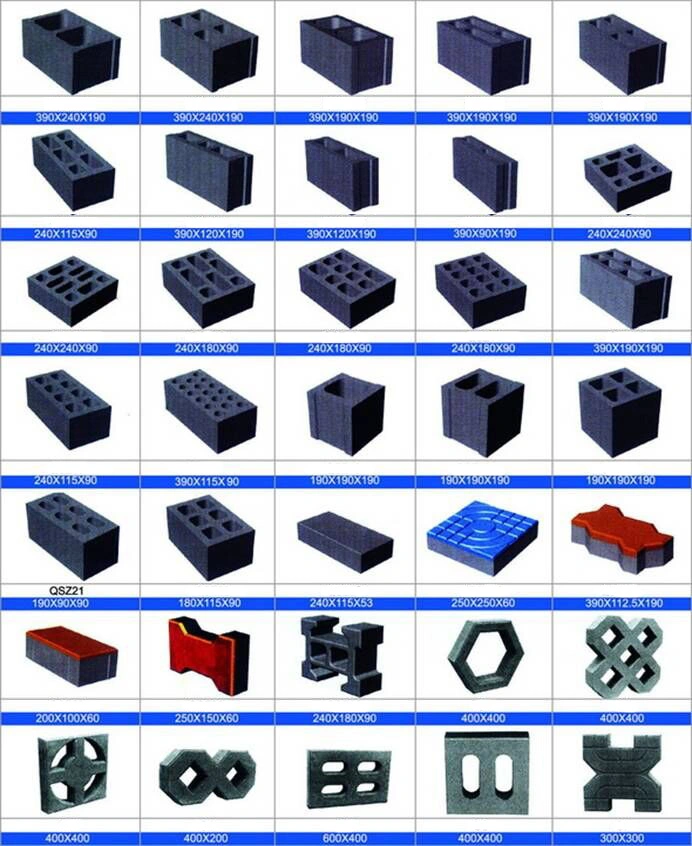 Capacity Table
| | | | |
| --- | --- | --- | --- |
| Size(L*W*H) | Pcs/Mold | Pcs/Hr | Pcs/Day |
| 400*100*200mm | 7 | 650 | 5200 |
| 400*150*200mm | 5 | 460 | 3680 |
| 400*200*200mm | 4 | 380 | 3040 |
| 400*250*200mm | 3 | 280 | 2240 |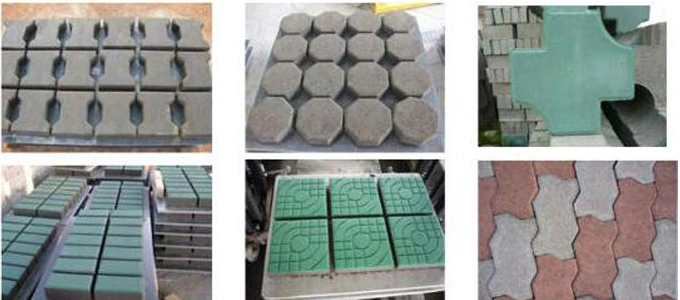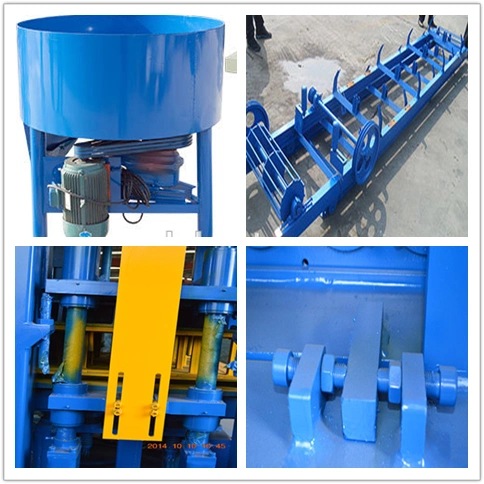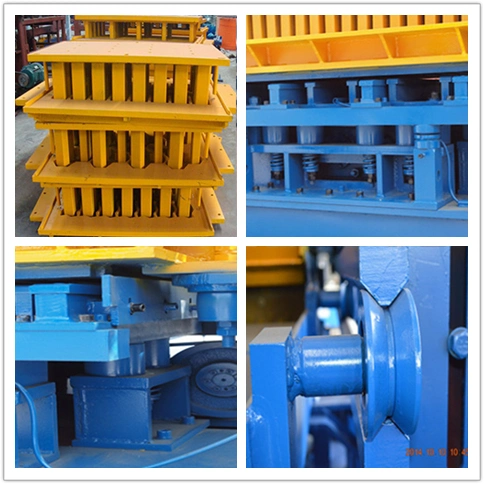 Basic Information of Our Company


Shandong Xinming International Trade Co., Ltd is a big and famous Construction Company in China. We mainly manufacture the concrete brick making machine and clay interlocking block machine for over 19 years. The block making machines we made have a high quality and get Certified ISO 9001:2009 and CE Standard of Eurotech Germany.
Our company guarantee the rationality, stability and reliability of the products to the greatest extent. What's more, our machines have been widely and highly praised by the customers who come from Europe and the United Stated, South Africa, the Middle East and more than 80 countries and regions.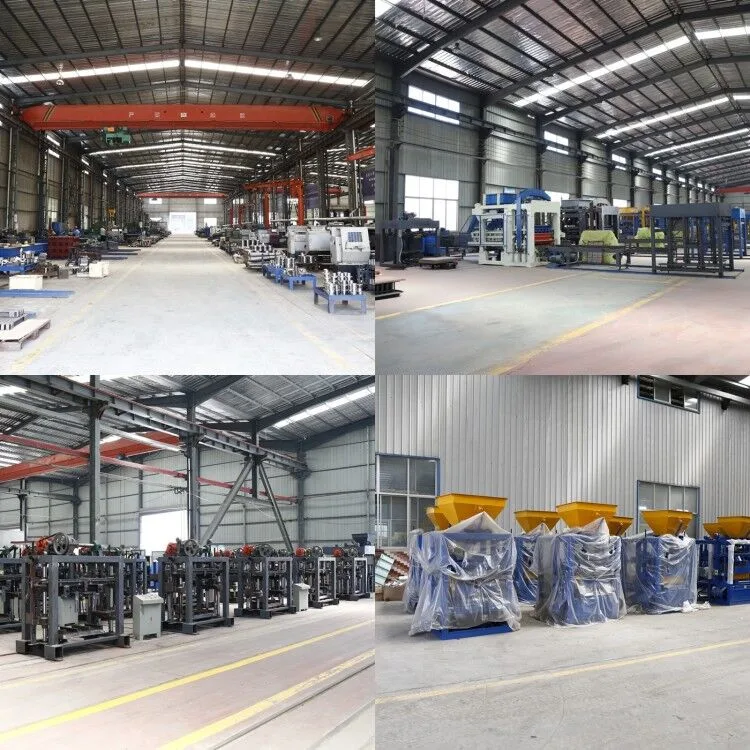 Our Service
we run a big after-sale service team, they own much the experience about the technology of machines . They also have the overseas experience. Therefore we have good service in the pre-service, we also provide a perfect about after-sale.

Pre-sale
(1) Professional suggestions (including raw material matching, machine selection, plan
the condition of building factory, feasibility analysis for brick machine production line);
(2) Device model choice (recommend the best machine according to the raw material, capacity
and the size of brick);
(3) 24 hours on-line service;
(4) Welcome to visit our factory and production line at any time. If you need, we would like to make invitation letter for you;
(5) Introduce the company file, product categories and production process.

Sale
(1) Update the production scheduling in time;
(2) Product acceptance;
(3) Shipping on time.

After-sale
(1) If needed, our engineer will guide to carry out the plant at the clients side;
(2) Set up, fix, and operate patiently for you;
(3) Offer training to the operator until they are satisfied at clients side;
(4) Skill support the whole using life;
(5) Recall clients regularly, get feedback in time ,keep well communication with each other.


Please Contact with Me

Angela