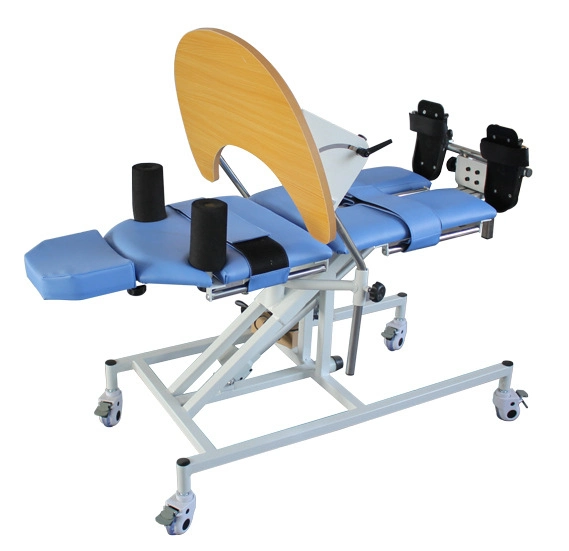 Physical Therapy electric childrens standing lying training tilting frame bed
Application:

This electric vertical bed is used for helping the children, who is unable to stand on their own, to maitain upright position to do standing training. The children can be trained on Prone
Supine, Lying on back.

Specification:
Dimension: 145x65x105cm
Height of the bed upright: 151cm
Distance beween front and back wheels: 58cm
Features:
1. The main frame is made of steel with sprayed surface. The adjustable column is made of aluninum alloy. The main body of the bed is with high springback sponge with outer leather PU cover. The table is made of wood.
2. The bed body is adjustable forward and backward.
3. The pedal can be adjusted forward and backward with different angel up and down.
4. The upper part for head holding can be adjusted up and down, and also it can be removed.
5. The handle is fixed.
6. the table with curved style is more close fitted with the body. It is equiped with angle regulator for up and down adjustment. The handrail board can be adjusted up and down.
7. the distance between the chest and the table is adjustable by adjusting the handrail.
8. It is equiped with the leather straps for legs and chest. The magic stiker can fix the body more firmly.
9. It is equiped with 4 brake casters for the wheels. Which is used for fixing the bed.
10. It uses the low noisy motor with imported motor core. It is using single phase motor control.
11. It has a hand controller.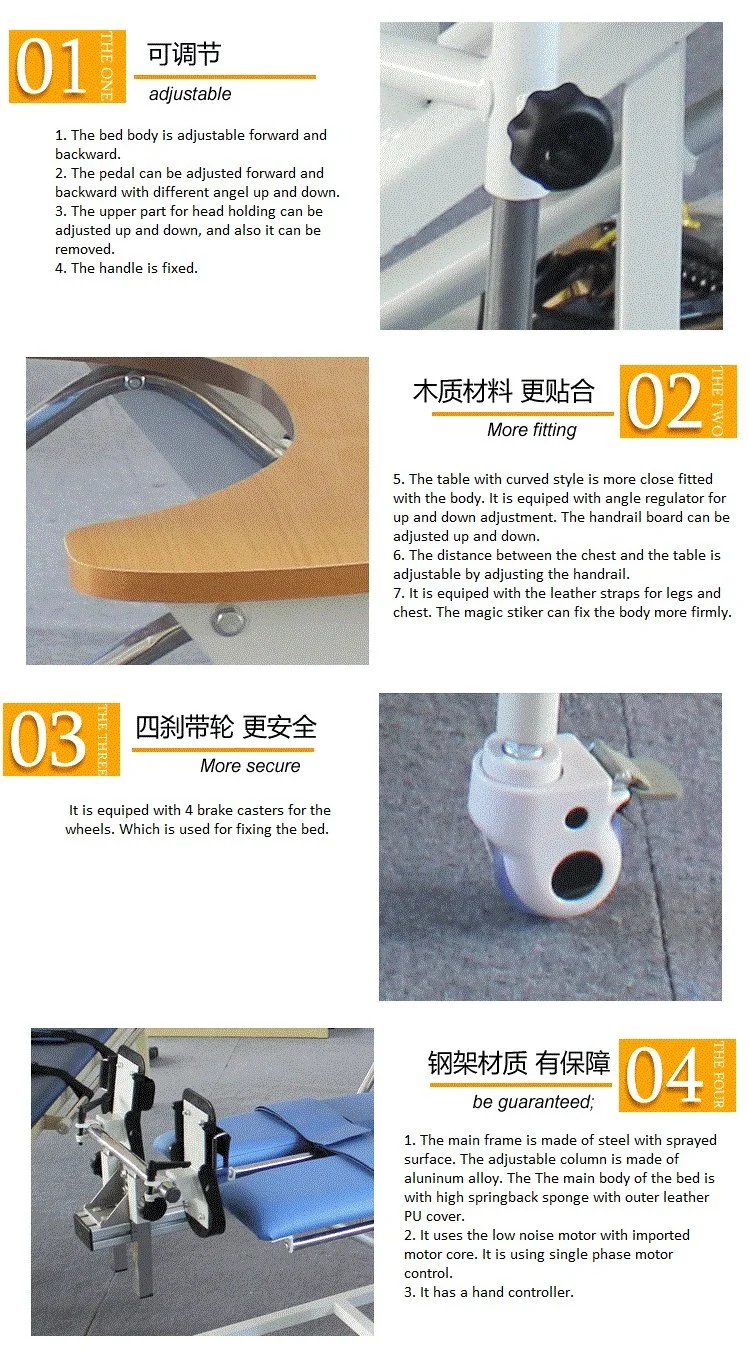 Specification:
| | |
| --- | --- |
| Product name | electric vertical bed for children |
| Dimension | 145x45x105cm |
| Loading capacity | 135kg |
| Type | Medical rehabilitation equipment |
| Function | Used for children standing training |
| MOQ | 1pc |