Environmental Mixing Tower.

1.More Efficient Production
Unique "Three-straight-face" anti-blocking gate structure is adopted to provide smooth batching of aggregate. Liquid batching is provided with "non-return" function, which can eliminate empty pipe and start and discharge immediately. Overall propelling technology is used for belt weigher, improving delivery efficiency by 40%. Elevating hopper feeder adopts unique mechanical variable-speed winch without frequency conversion, which can realize zero-speed start, high-speed hoist and low-speed stop, with high speed and small impact. Panoramic simulation design is used for control procedure to eliminate redundant link-up of procedures. Logic control of aggregate is used to ensure no dead band in delivery and high efficiency. The machine is provided with customer management, formula management, production data management, and such functions as cleaning by one key, digital calibration and monitoring of black box. The electrical control framework is designed based on the design concept of redundancy, safety and anti-interference, with reliable and stable high-end electrical components and emergency production functions, providing more reliable operation and better continuous production. Based on the human-based interactive design of Microsoft, parameters are well-matched and fixed,
with no need for alteration, and if there is problem, they can be restored with one key.


2.More Uniform Agitating
Spiral loop-current mixing technology features faster material cycle, more violent countercurrent and more uniform agitating, with agitating efficiency 10% higher than its counterparts. Optimized triple sealing technology of "S-shaped labyrinth+ floating oil seal+ framework oil seal" is used, improving the service life by 25%, without leakage in 3000 hours. Accurate feed position, optimized feed sequence and proper layout of water supply vents are designed to solve shaft seizing problem, greatly reducing cleaning intensity of labor.


3.More Comprehensive Customization
By relying such technologies as on temperature control, agitating and delivery, such individualized customization as one machine serving several purposes, construction in extremely cold and hot areas and production of special concrete can be satisfied. Multiple delivery methods of materials are combined to follow local conditions and meet customer's individualized requirements. All-around and 3D environmental measures are taken to effectively control the pollution from powder dust, waste water, waste slag and noise. With such cutting-edge technologies as the Internet of Things, cloud service and data analysis, such IT management systems as GCC group control, telematics and ERP are formed to realize all-around control of people, vehicles, pumps and plants.

4.Cutting-edge Environmental-care
Xugong not only provides conventional environmental schemes, but commits itself to the application and development of cutting-edge environmental technologies.
Items

Unit

HZS270V

Theoretical productivity

m

3

/h

270

Dump height

m

4

Model of main mixing machine

JS4500

Mixing power

kW

2×75

Nominal volume of main mixing machine

L

4500

Production cycle

s

60

Aggregate diameter

mm

≤80

Aggregate bin volume

m

3

4×30

Powder bin (optional)volume

t

2×200+2×300

Batching plant capacity

L/Silo

7200

Inclined belt conveyor capacity

t/h

900

Concrete spiral conveyor capacity

t/h

170

Coal ash spiral conveyor capacity

t/h

90

Standard installed capacity

kW

360

Weighing range & accuracy of sand/stone

kg

(1620-5400)±2%

Weighing range & accuracy of cement

kg

(810-2700)±1%

Weighing range & accuracy of coal ash

kg

(360-1200)±1%

Weighing range & accuracy of water

kg

(360-1200)±1%

Weighing range & accuracy of additives

kg

(30-100)±1%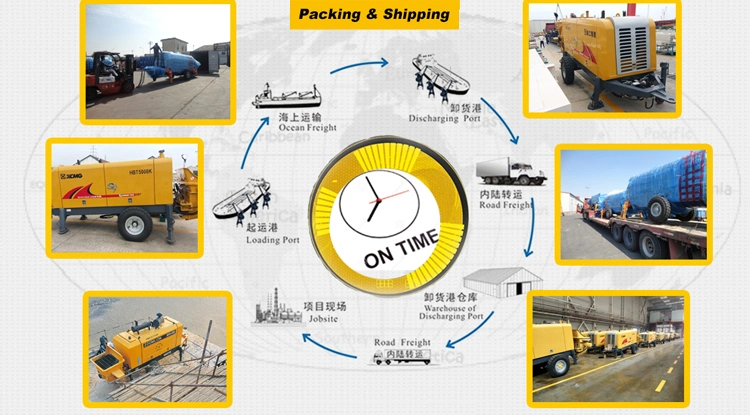 We supervise the process from the factory to the port designated by the customer to ensure that the customer's products arrive at the destination accurately and safely.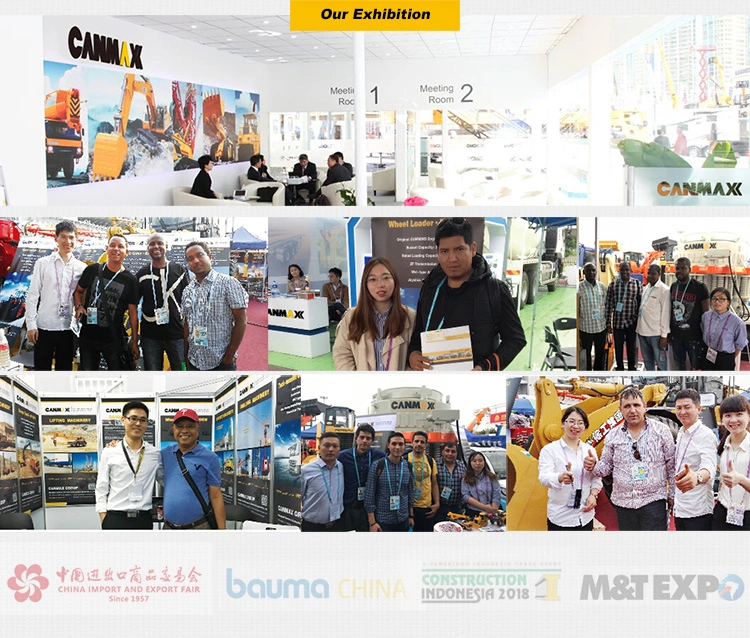 Every year, we regularly attend the Canton Fair, the Philippines, Indonesia, Russia and other construction machinery and building machinery exhibitions.We have received more than 1000 clients and training engineers from more than 100 countries around the world.

We have already exported our products to more than 80 countries and regions, including: Africa, the Middle East, South America, Central Asia, Russia, Mexico, Australia, New Zealand, Holland, British, Mongolia and so on.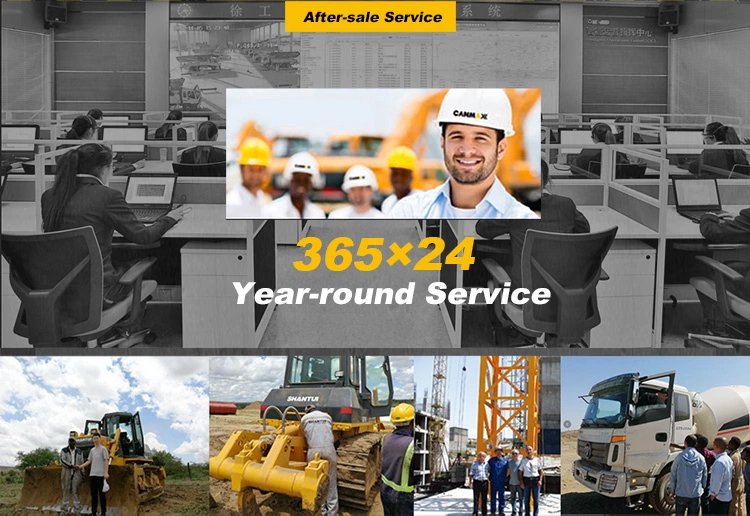 we are famous building machinery manufacturer, professional construction machinery exporter and one stop solution supplier in China, our team have more than 15 years experience in this field already.
(1)Warranty:Every product issued shall enjoy a one-year/2000 working hour warranty period, during which we will repair or replace the defective parts free of charge if material or process defects occur and spare parts are in normal working condition.
(2)Spare parts:CANMAX is dedicated to provide our clients with genuine spare parts with the highest quality,exact fitness and appropriate function.with our global distributor network,you are guaranteed with fast deliveries and services, wherever you are,please submit your spare parts request to us,and list products name ,description of required parts.we guarantee that your request will be handled quickly and appropriately.
(3)Installation & Maintenance:CANMAX is able to provide with the overall installation of complicated machinery,allowing you to start the normal operation of construction machinery solutions.After installation,we will make inspection of the whole machine,operate equipment,and provide you with testing data reports of installation and operation.
(4)Training:CANMAX offer perfect facilities and comfortable environment and can provide training services to different users. The training sessions include product training, operation training, maintenance know-how, technical know-how training, standards, laws and regulations training and other training, all of which are tailored to fulfill your individual needs. Training programs can be conducted in our factory field, or at the client's site.
(5)Technical Advice: CANMAX can also help customers to coordinate with trained service personnel and provide you with detailed and extensive knowledge. Through our technical advice, your machine life can be significantly extended and sustained high capacity.

Which countries do you export to?
Asia: India, Philippines, Thailand, Burma, Vietnam, Bangladesh, Kazakhstan, Turkmenistan, etc. Middle East: Saudi Arabia, UAE, Jordan, Oman, Syria, Pakistan, Qatar, etc. Europe: Russia, Ukraine, Belarus, Bulgaria, etc. Africa: South Africa, Kenya, Congo, Ethiopia, Nigeria, Ghana, Algeria, Senegal, Tunisia, etc. South America: Brazil, Peru, Chile, Cuba, Venezuela, Mexico, etc. Oceania: Papua New Guinea, Australia, etc.

What is the proportion of your products exported?
75% of our products are exported to all over the world.
What is the payment term?
Payment term is negotiable and there will be favorable payment terms for long-term customers. TT, L/C, D/P, depending on the cooperation time, country and contract value.

What kind of logistic service do you supply?
A. Transportation: railway transportation, international through transport, including (international railway through transportation, Sea-rail intermodal through transportation, sea-land multimodal transportation. Means of transport : Container, LCL, FRC, ro-ro, bulk cargo, train carriage, truck, air plane.
B. Term: FOB,CIF, DAP, to door service, etc.

What spare parts can you supply?
All kinds of spare parts of SHANTUI, ZOOMLION, SINOTRUCK, SHACMAN, LIUGONG, SAN Y, SDL G, LONKING, XGMA, CUMMIN S ENGINE, ZF GEAR BOX, etc.