Bitumen pothole patching machine heating asphalt spraying machine
1. Diesel burner, automatic temperature control;Electronic constant temperature automatic control accuracy high, when the material heating to the set temperature, can automatically enter the insulation state.
2. Heat conduction oil forced circulation and indirect heating to avoid asphalt carbonization.
3. Imported electric heating material tube, durable, accurate temperature control, smooth discharge, clean wash.Both potting and ordinary asphalt can be used.The whole machine is imported high temperature resistant Coating layer.Material flow direction is controllable, seam filling effect is tidy, material saving.
4. The hot melt kettle device adopts the international advanced two-stage melting technology, so that when heating Greatly reduced, with high efficiency of chemical processing, can add grouting materials at any time.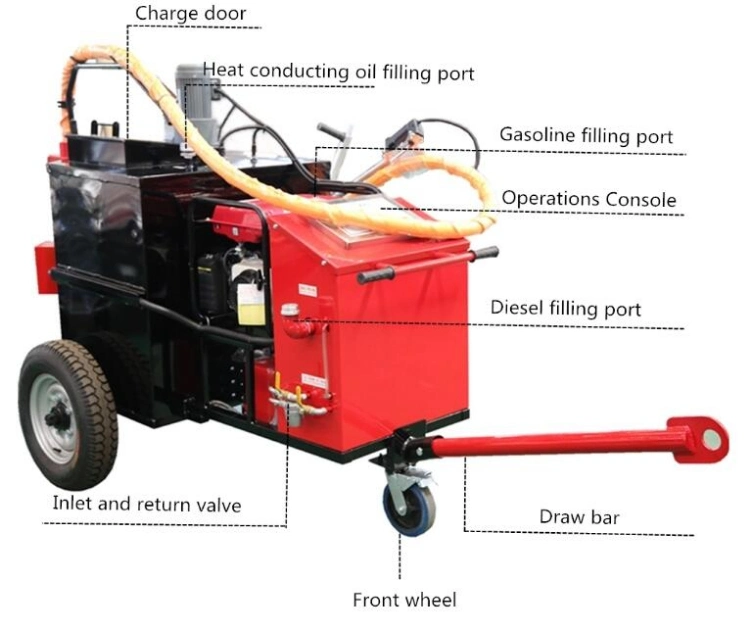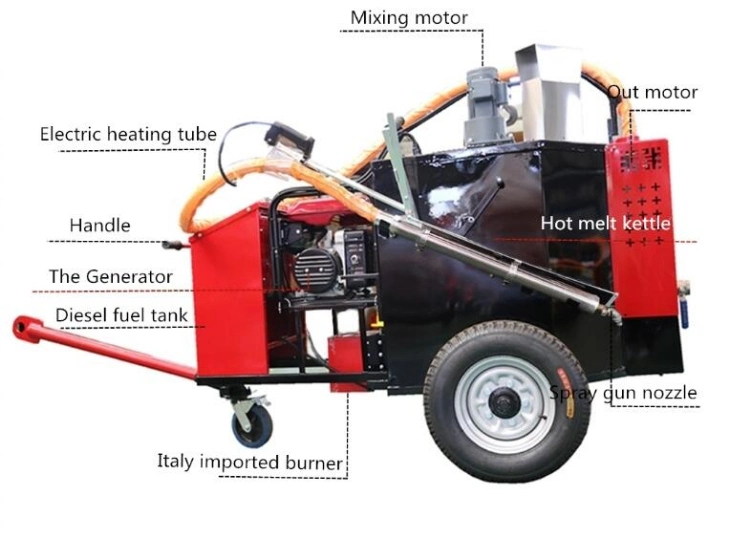 | | |
| --- | --- |
| Model | SAS-100 |
| Generator | Honda 2.8 kw |
| Volts | 220V |
| Electric heating tube length | 5m |
| Hot melt kettle volume | 100L |
| Combustor | italian Riello 445T1 combustor |
| Filling material heating time | 30~40mins |
| Temperature range | 0~240ºC |
| Size | 2000*1000*1300mm |
| Net weight | 400KG |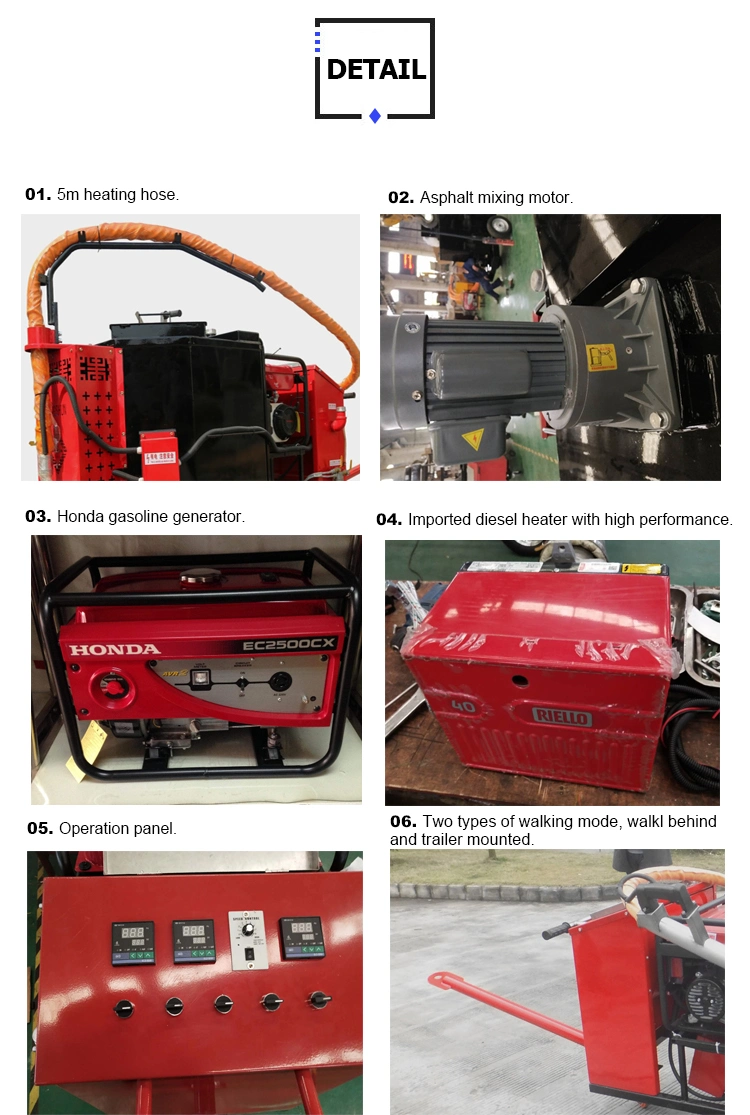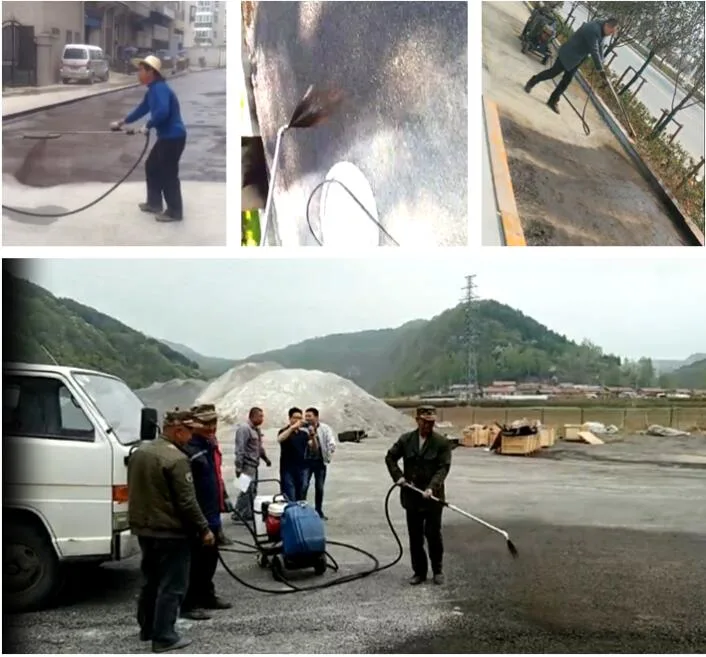 Contact: